November 11, 2014 5:25 pm
The Homestretch is screening in theaters and community venues across the country this November, as our audience engagement efforts dedicated to raising awareness and opportunities for the more than 1.6 million homeless young people in the U.S ramp up for National Homeless Youth Awareness Month.
Theatrical dates include bookings at Chicago's Gene Siskel Film Center, New York's Maysles Cinema, and Los Angeles' Downtown Independent. Many more screening dates are packed through November and December.
Anne de Mare and Kirsten Kelly's documentary about three homeless Chicago teenagers will also be released on iTunes, Amazon and other digital platforms on Tuesday, November 25th.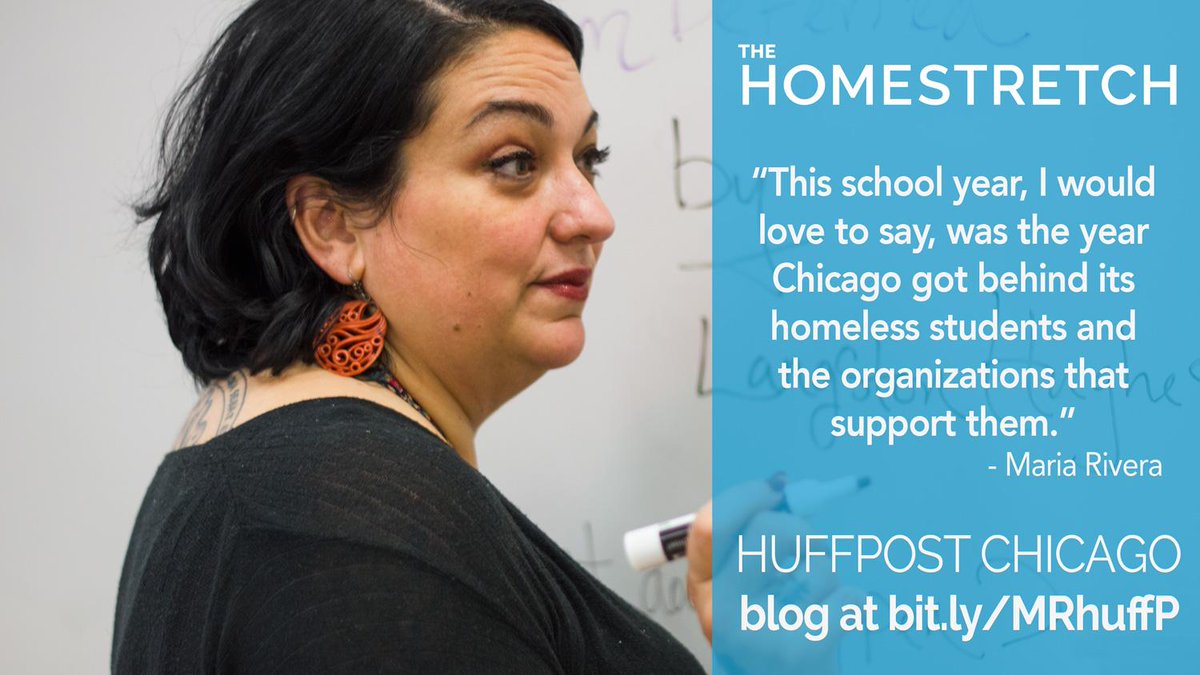 Maria Rivera, a Chicago Public School teacher featured in the film who was herself once homeless, recently posted a Huffington Post blog urging people "to take a rare glimpse into the hearts of our most challenged young population. Whether people want to acknowledge this population or not, they exist in every school and community."
The Homestretch began after a chance encounter between the film's co-director Kirsten Kelly and a young actor she was working with in Chicago Shakespeare Theater's "CPS Shakespeare!" program. Kelly recently received a major honor for her work in creating that program, being awarded the 2014 National Arts and Humanities Youth Program Award at a ceremony hosted by Michelle Obama. Read more about this superb, deserved honor.
See The Homestretch in Theaters:
OAKLAND, CA, November 11
The New Parkway Theater
Click Here For Tickets
Community Partners: Community Education Partnerships, Building Opportunities for Self-Sufficiency, Larkin Street Youth Services, Covenant House California
NEW ORLEANS, LA November 14
Zeitgeist Theater
Click Here For Tickets
Community Partners: Louisiana Homeless State Coordinator, Youth Breakout, Youth Empowerment Project
SAN JOSE, CA, November 14-20
BlueLight Cinemas
Click Here For Tickets
Community Partners: Bill Wilson Center, The LGBTQ Youth Space County, Silicon Valley Community Foundation
FRESNO, CA, November 19-20
Sierra Vista 16
Click Here For Tickets
Community Partners: Fresno County Office of Education, Fresno Unified School District Project ACCESS, Fresno Economic Opportunities Comission Sanctuary and Youth Services, California Youth Connection, Community Alliance
AUSTIN, TX, November 20
Alamo Drafthouse Ritz
Click Here For Tickets
Community Partners: Caritas of Austin
LOS ANGELES, CA, November 21-28
Downtown Independent
Click Here For Tickets
Community Partners: Los Angeles County Office of Education, Los Angeles Homeless Services Authority, Los Angeles LBGT Center, Hollywood Homeless Youth Coalition, My Friend's Place, Covenant House California
CHICAGO, IL, November 21-26
Gene Siskel Theater
Click Here For Tickets
Community Partners: Embarc Chicago, Teen Living Programs, Night Ministry, Chicago Coalition for the Homeless, National Runaway Safeline
NEW YORK, NY, November 22-26
Maysles Documentary Center
Click Here For Tickets
Community Partners: True Colors Fund, Girls Educational & Mentoring Services, Coalition for Homeless Youth, The Doors, Advocates for Children, Good Shepherd Services, Partnership for After School Education, Citizen Schools
BRING THE HOMESTRETCH TO YOUR COMMUNITY
Don't see your city on the list above? Use Tugg to bring the film to your local theater, and raise money for a local homeless program!
Raleigh, NC, December 3
Carmike 15 - Raleigh
Hosted by Haven House Services.
Cincinnati, OH, December 9
Cinemark Oakley
Hosted by Hamilton County Safe and Supported
The film is also scheduled at a number of film festivals and community venues. Visit www.homestretchdoc.com to see all screenings.
The Homestretch (2014 documentary) trailer from Kartemquin Films on Vimeo.