September 4, 2014 5:51 pm
We love our fair city by the lake, and this September are feeling the love back in return as we host a number of special events and screenings in our home town. Often doubling up on the same night!
First up is the spectacular KTQ Gala tomorrow evening, when 300 of the windy city's smartest and most stylish documentary fans will gather to celebrate our record year of premiering 6 films, and having 15 currently in production,* all of which will be showing exclusive sneak preview clips at the event. We will see you there!
The Gala coincides with the start of a second Chicago run for Life Itself, which will play from September 5th-11th at the Gene Siskel Film Center. Get tickets! Director Steve James will attend the film's 8pm screening on Monday, September 8th.
Also on September 8th, the MacArthur Foundation hosts the invite-only Chicago premiere of The Homestretch, with 400 of Chicago's leading policymakers and philanthropists scheduled to be the first to witness this vital look at the city's homeless youth.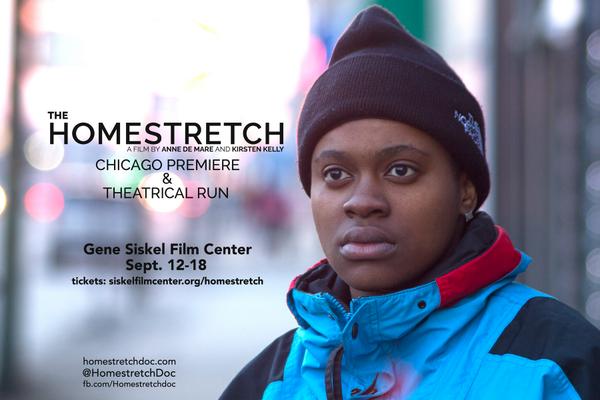 Chicagoans who want to see The Homestretch however, don't have long to wait: Siskel Film Center hosts a 1-week national theatrical premiere run from September 12th-18th. Many screenings, including opening night, are already sold out, so get your tickets fast! Filmmakers Anne de Mare and Kirsten Kelly, the stars, and representatives of Chicago homeless services organizations will attend multiple screenings.
Also on September 12th, Steve James will be at the Abbey Pub, appearing on The Interview Show with Mark Bazer and fellow guests Jeff and Spencer Tweedy.
And we have a third event on the same night, as our in-progress project '63 Boycott will be offering a 20 minute sample of the film as part of the BOYCOTT! The Art of Economic Activism event at Uri-Eichen gallery.
Finally, if that is just too much Kartemquin in September for you, how about an event on October 1st? Our classic Golub: Late Works Are The Catastrophes screens as part of the 2014 Chicago International Film Festival's 12th Annual International Screenings Program, presented by Cinema/Chicago, together with the Chicago Department of Cultural Affairs and Special Events. Get more details. At present, we don't think we're double or triple-booked with any other events that night.
But we love, love, love you, Chicago!
*Read all about our upcoming films and distribution plans in two new articles by Ed M. Koziarski in ReelChicago.com:
Part 1: Kartemquin's biggest year ever for doc production.
Part 2: Kartemquin's new doc distribution strategies.