Last chance: early bird #KTQSummerSoiree tickets end today
The Host Committee, Board of Directors, Staff and Filmmakers of Kartemquin Films invite you to join us on June 26th in Chicago for our 2015 Summer Soirée.
Our signature celebration event for the year, the Summer Soirée supports all our filmmaking, programs and advocacy on behalf of documentary, while offering a chance to toast the vitality of Chicago's independent media community.
Purchase early bird tickets through June 1 for $125. VIP tickets and sponsorships also available: please contact Nicole Gotthelf, Kartemquin Director of Development, for more information.
Please join us for skyline views, city lights and warm conversations at a spectacular private home overlooking Millennium Park. Our filmmakers will attend, and you will be treated to exclusive clips from our new films, music, fine food and drink, and a raffle. Don't miss it!
Early bird tickets (available through June 1) start at $125.
On June 2, general tickets will cost $250.
VIP tickets and sponsorships are available.
Friday, June 26, 2015
400 East Randolph Street
Private residence in Chicago
VIP Reception
6-7PM
An intimate gathering with KTQ filmmakers.
Summer Soirée
7-10PM
Cocktails, film, music, hors d'oeuvres, raffle.
Host Committee
Adrianne & Robert Furniss • Amanda Amert & Doug Bacon • Andrew & Gigi Schwertfeger • Bill Von Hoene & Nikki Zollar • Brad & Lisa Henderson • Dedrea & Paul Gray • Ed Bachrach • Jackie Bucksbaum • Jane M Saks & Emma Ruby-Sachs • Jason Stephens & Ken O'Keefe • Judy Wise & Sheldon Baskin • Ken Pelletier & Amanda Lao • Laurel Appell Lipkin • Mark Mitten • Martin Ozinga IV & Amy Ozinga • Michael & Jacky Ferro • Melissa Sage Fadim & Jamey Fadim • Peter Gilbert • Robin Robinson • Sarah Solotaroff Mirkin • Shawn-Laree & Dan O'Neil • Sonny Garg & Julia Harris • Steve Cohen • Susan Morrison • Thea Flaum & Robert Hill • William Schopf
Kartemquin Board of Directors
Adam Singer • Adrianne B. Furniss • Ed Bachrach • Eric Conley • Gordon Quinn • Jason Stephens • Lauren M. Foley • Maria Finitzo • Preston Pugh • Stu Fagan • Susan E. Morrison • Yvonne Afable
Social Change Sponsors
Sage Foundation
Community Sponsors
Jason Stephen and Ken O'Keefe
Film Sponsors
Jasculca Terman Strategic Communications
VIP Sponsors
Jackie and John Bucksbaum
Exelon
Thea Flaum and Robert Hill
Adrianne and Robert Furniss
Sonny Garg and Julia Harris
Dedrea and Paul Gray
Special thanks to our venue hosts Jason Stephens and Ken O'Keefe.
If you could not join us but still wish to make a donation, please do so here!
Thank you for your support!
Please contact Nicole Gotthelf: Nicole@kartemquin.com, 773-472-4366 with any questions.

See you June 26!
#KTQSummerSoirée

Share this link with your friends! https://kartemquin.com/KTQSummerSoiree

View from our Summer Soirée location (photo credit: Kristen Zelenka).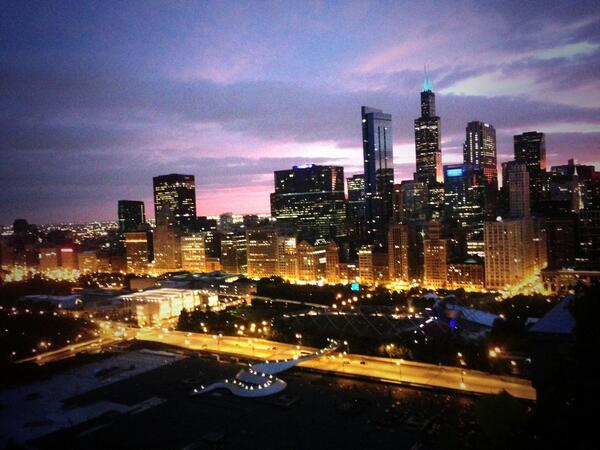 With a noted tradition of nurturing emerging talent and acting as a leading voice for independent media, Kartemquin is building on more than 50 years of history as Chicago's documentary powerhouse.
Kartemquin is a 501(c)3 not-for-profit organization. Guidestar
Sign up for the Kartemquin newsletter
Get film updates and special deals